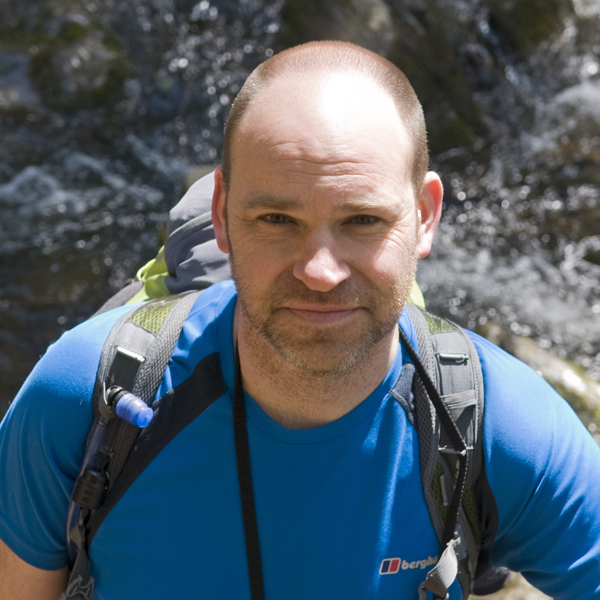 Director - Steve Marshall
Steve has 25 years' experience in environmental matters within the public, private and voluntary sectors, overseeing the strategic and practical management of a range of rural and urban landscapes as well as cultural and leisure facilities.
In 2011 Steve established Wild Future Outdoors and has been providing consultancy and information services to government, charities and the public ever since. 
With a passion for the natural and historic environment, Steve has particular skills in green space and nature reserve management, setting environmental strategies and action plans, site management planning and project management.
Having led multi-disciplinary teams of up to 130 people in high pressure environments, Steve is also an experienced leader and manager. Initially working in practical and advisory land management roles for the National Trust, the National Trust for Scotland and Hertfordshire's Countryside Management Service, Steve moved on to senior roles with Herts and Middlesex Wildlife Trust (Nature Reserves Manager) and RSPB (Regional Reserves Manager, South West England). Later, he applied his experience more broadly in the public sector, managing a range of outdoor spaces and leisure business units for Lee Valley Regional Park Authority (Area Manager) and Ealing Council (Head of Parks, Countryside and Events and later Assistant Director, Leisure and Greenspace, and a member of the Environment departmental management team). 
Steve has a BSc (Hons) in Countryside and Environmental Management from the University of Aberdeen.
Career highlights include: 
overseeing final construction and management of award-winning Northala Fields in Northolt, west

London

part of project team restoring historic Walpole Park in Ealing, including securing £2.4m Heritage Lottery Fund Parks for People grant 

leading the RSPB team managing 3,000 hectares for birds, wildlife and visitors in some of south-west England's most iconic landscapes 

writing successful plan for heathland and wood pasture restoration at Clumber Park for the National Trust and Natural England 

Richmond Council being awarded 2015 Best Service Team of the Year for Parks, Grounds and

Horticultural Services by the Association of Public Service Excellence 

contributing to two BALI award winning and one Landscape Institute commended projects

winning Britain in Bloom 'City' category and the global Communities in Bloom International Challenge with Richmond Council

nature reserve acquisitions in Hertfordshire, Devon and Wiltshire 

senior member of projects to build and manage £13m Lee Valley Athletics Centre and £15m Northolt Leisure Centre 

lead officer for London 2012 for Ealing Council and assisted Richmond Council with management of the cycling road races